Web and Mobile Experts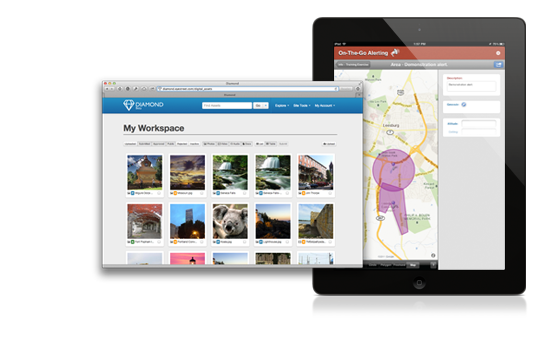 Eye Street Solutions is my go-to resource for strategic technology advice, top-notch engineering talent, and flawless execution. After working with Eye Street and several other local and overseas vendors for more than 3 years, there is no comparison: Eye Street is the best in the business.
... brilliant, visionary and thorough work ... absolutely vital from an enterprise architecture perspective.
The Eye Street team understood our project from the business needs on down. This made their time spent developing, and our time spent managing, extremely efficient.
Eye Street did wonderful work on the implementation of National Information Exchange Model (NIEM) data exchanges as part of the DAIP Program.
Eye Street worked seamlessly with FEMA and DHS Staff, including a Data management Review Board, successfully providing key input that DHS used to enhance their NIEM templates and processes.
The work performed by Eye Street was so outstanding the DAIP Program received one of five national "Best of NIEM" Awards at the annual conference in September, 2009.
I always know I can depend on Eye Street. They always get the job done with a quick response and perfection...
Eye Street's DAIP work was selected for use as examples in OMB's "Agency Information Sharing Functional Specification, Guidance and Templates" document.
I wish to bring to your attention the outstanding service that the Office of Cyber Security has received from your subcontractor, Eye Street.
The new web site homepage looks spectacular! Congratulations to Eye Street on improving the functionality as well as the look of the page. Great job!
I am extremely pleased to report that contract support provided to the FEMA SOC by Eye Street offers the exact cyber security technical qualifications as required by the Statement of Work (SOW). Moreover, their professional attitude and in-depth knowledge contributes greatly to our daily operations. They are the best of the best.
I greatly appreciate all you and the Eye Street team have done to help EA move forward in the web and technology world.